If you're looking for a specific property type for your investment or development, then yes, it is important to establish relationships with local agents.
That's because some of the best properties never hit the market, and you need to build relationships with people who know how to find them.
In this article, I'm talking about off-market properties and off-market sales in Melbourne. What are they, where do you find them, why are they valuable, and why do "off-market" sales happen in the first place?
If you're looking for answers to any of these questions, or you want to read a real-life case study that covers off-market buying in Melbourne, then you're in the right place.
Off-Market Properties Explained
Off-market property sales occur when a vendor is selling their property without going through conventional advertising streams. An off-market property is still for sale. You won't find them on listing sites like Domain or other real estate websites, but they will typically be listed on the selling agent's website. Off-market properties might not have publicly advertised open for inspection times, and some of these properties don't even have a for-sale sign!
But make no mistake, these properties are definitely for sale and the vendor is often very keen to sell their assets.
Some other terms for off-market sales include pocket listings, silent listings, unlisted properties, and quiet listings.
If the Property Market Is So Competitive, Why Would Anyone Sell Off-Market?
It's a fair question to ask. In a hot property market like Melbourne, real estate agents will go a long way to help their clients' properties stand out. Keeping your sale quiet doesn't sound like a good strategy to achieve this, so why would vendors or real estate agents pursue this strategy?
In most cases, off-market listings are actually just pre-market listings. In other words, the real estate agency is still preparing the floor plan, staging the property, taking photos and getting ready to launch the advertising campaign in earnest.
In the meantime, the real estate agent still has a property to sell, and if they can do it before the whole office gets involved, they don't need to share the commission.
So, they pick up the phone, call their best clients (often property investors and property investment advisors in Melbourne), and see if they can close the deal before the property formally hits the market.
But what about true off-market sales, where the property never hits the public market?
Not all unlisted properties are just pre-market listings. True off-market property sales are becoming more common in major real estate markets like Melbourne, as well as other major cities on the eastern seaboard.
The main reason to sell off-market is to avoid advertising costs and the circus that comes with marketing your home.
Property marketing can cost buyers tens of thousands of dollars, and it involves opening up your home to hours of public property inspections for weeks on end. Some property owners don't want to disrupt their existing tenants with constant inspections, and other owner-occupiers simply don't want to take out their young families multiple days and nights a week.
For some potential sellers, their property might not be in very presentable condition due to bad tenants or young kids and paying for additional renovations or professional property staging might not be something they want to do.
If auction clearance rates have been low and the vendor is nervous about auctions and the general selling process, they will often opt for private sales or an off-market listing.
Pride and privacy are other major reasons for off-market property sales. Selling property sometimes means a death in the family, the separation of a couple, or financial difficulties, and vendors want to minimise their distress by getting things done quickly and quietly.
Speaking of which, a quick and seamless sale can be another benefit of selling off-market. A good selling agent will know their most reliable buyers well and may be able to close the deal by matching a keen buyer with the right property. All this can be achieved with a quick call, a private viewing, and some swift negotiation.
Sometimes, a buyers agent can even complete off-market purchases by contacting local residents who own properties that their clients might be interested in.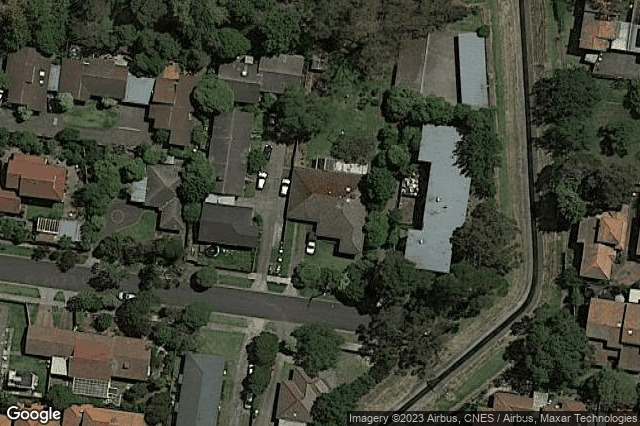 I once purchased a property directly from the vendors after they responded to a letter we mailed to them. An 18-month settlement period allowed the owners to make plans and gave us the time to get planning permits prior to settlement.
What Are the Advantages of Off-Market Properties for Buyers?
The relentless cycle of property inspections and auctions isn't just exhausting for vendors. If you could avoid all this and find your target property as a buyer, why wouldn't you? If you know exactly what you're looking for as a buyer, it just makes sense to explore property off-market as part of the process.
Off-market properties can be a godsend for property investors and developers, but they can also save you a lot of time as an owner-occupier.
More importantly, getting access to off-market properties allows you to:
Get a full picture of the Melbourne property market: Even if an off-market listing isn't right for you, it's good to know everything that's out there, not just what's advertised publicly.
View properties that others will never see: Most buyers won't have access to off-market opportunities, which gives you the edge and allows you to cut down your competition.
Buy your ideal property for less: Off-market deals can sometimes be cheaper for buyers for various reasons, no matter the type of property you are targeting. The money a vendor saves in advertising fees often means they are willing to let the property go for less. In other cases, the priority is a quick, quiet sale, not necessarily maximising the price.
3+ Ways to Find Off-Market Properties
1. Build Relationships with Real Estate Agents
Look, I get it. Nobody wants to be hassled by real estate agents who are trying to offload every old property in their portfolio. But if you want access to the suitable properties that real estate agents are trying to sell off-market, then you need to talk to those real estate agents.
Visit real estate agencies in person, attend open homes and tell the real estate agent exactly what you're looking for.
Divulge your target area, the property types you're looking for, the number of bedrooms you need, the nearby amenities you're interested in, any other must-haves on your list, and what you'll be using this property for (owner-occupier, investor, developer).
This one might make you flinch, but you should also tell them your price range.
When you are highly specific about your needs and you make it clear that you are a serious buyer, you are more likely to end up on the selling agent's speed dial and not just on another automated email list.
2. Go Through a Buyers Advocate
Real estate agents are the best and most direct way to get access to off-market properties, but there is one major problem.
These selling agents are sometimes talking to hundreds of would-be buyers every day, and you have to make a pretty big impression to get on top of their calling list.
Professional relationships aren't built in a day, which is why it's beneficial to go through a buyers agent or buyers advocate in Melbourne.
Buyers advocates are professionals who provide an end-to-end service for buyers. Basically, they get to know your needs, shortlist and visit potential properties, and even bid at auctions or negotiate at private sales on your behalf.
Most importantly for off-market listings, a good buyers advocate will have strong relationships with local real estate agents. Selling agents also know that advocates work with serious clients who are hot buyers, so they are often the first people that get called to view and buy off-market properties.
The image on the left below shows a 975m block that I purchased through an agent I know well. I negotiated a 9-month settlement period and my client secured a 3-townhouse planning permit in the meantime!
The image in the middle is a similar story. This older property was bought off-market thanks to strong relationships with agents. A 7-month settlement was negotiated and my client secured a planning permit for three townhouses!
Finally, the image on the right is a satellite view of another off-market property I purchased through an agent. I secured this property on a 12-month settlement period at the beginning of a capital growth cycle. Just one week later, a nearly identical property sold for $120k more!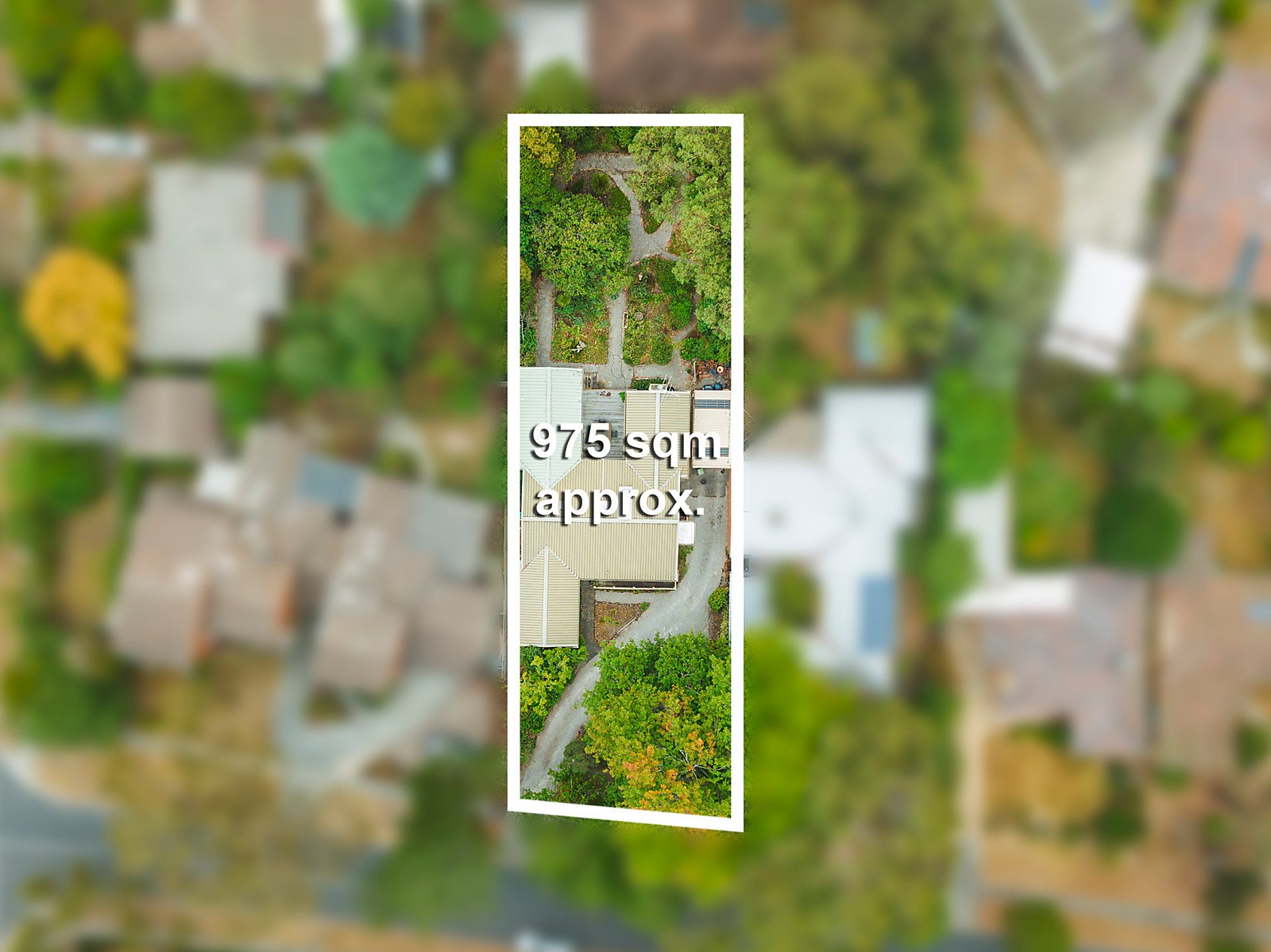 Buyers advocates will charge for their services – usually 2-3% of the purchase price, so it's important to find the right buyers agent for your needs.
For example, let's say you're an investor looking for buyers advocates in Kew East, Kew or surrounding areas. You don't just want agents who help people find their dream homes, but rather, you need buyers advocates who are also property investment consultants in Melbourne.
This way, your advocate will be able to find local off-market opportunities that are specifically matched to your investment goals and designed to generate profit.
3. Look at Off-Market Websites
With the rise of off-market listings, it was inevitable that a few off-market websites would pop up. For vendors, these websites promote themselves as a way to test the market and sell their homes without the advertising fees – either on their own or with the help of an agent. Vendors can typically create their off-market listing for a small fee while buyers can register for free.
Some of these off-market websites include Property Whispers and Listing Loop, while Domain's off-market offering involves creating an account and getting alerts about relevant properties – both off-market and publicly advertised listings.
Of course, it's also valuable to check individual real estate agency websites, which will often list off-market and pre-market listings alongside publicly advertised listings. Find out which real estate agents are most active in your area and see if their websites have any listings that you can't find elsewhere!
Keep in mind that if you're looking for an investment property in Preston, for example, you'll probably hear about it first through your real estate agent contacts or your buyers advocate in Preston. Additionally, there will be off-market properties that aren't listed anywhere online, and you will only hear about them through your contacts.
Other Ways to find an Off-Market Property for Sale
As I've already touched on, networking and word of mouth are generally the best ways to find off-market properties, whether that's through a buyers advocate serving Thornbury or a local Thornbury real estate agent.
However, this also extends to other people working in the real estate industry who might have inside knowledge, including conveyancers and solicitors, property wholesalers, contractors, and fellow investors or developers. Use your family, friends, and professional network to your advantage when looking for the perfect property.
Other ways to find less advertised properties is through services like State Trustees. Owned by the Victorian State Government, State Trustees is the Public Trustee for Victoria and is often responsible for selling properties such as deceased estates and properties that are being managed under an Enduring Power of Attorney. You can also keep an eye out for foreclosure properties, pre-foreclosures or short-sale properties, and other distressed vendor properties that may not be listed publicly.
As we touched on at the top of the article, you can even contact property owners to see if they would be interested in selling their property – all for the right price and the right settlement period.
To find suitable sites in your target area, use cadastral maps that identify property and land information like zoning details, overlays, land size, frontage, and more.
Case Study: How Property Analytics Finds and Buys Off-Market Real Estate
This is the story of a project I was working on about 10-odd years back. A lot may have changed in that time, but this is still my approach to finding every opportunity that's available on (and off) the market today.
In search of a townhouse development project, I introduced myself to agents at opens and explained my specific requirements (price range under $500k budget, corner block, dual occupancy, etc).
Of course, as a result, I got hammered with emails and calls, but before I knew it, I became an expert in the local area. I was always honest with my feedback, and agents respected my straightforwardness and became forthright in turn.
Eventually, an agent contacted me regarding a deceased estate. The trustees wanted to sell quietly, quickly, and without a fuss, so naturally, I was all over it. I made sure to inspect the property the same day. (That's a lesson that buyers often learn the hard way – be quick to jump on opportunities because good ones don't last!)
Immediately following my private inspection, I worked through my feasibility. The next day, I visited the site quietly with my draftsman and talked through restraints, options, risks, etc.
The day after that, I wrote an offer for $410,000. I put it in writing, with a clause that it would expire within 24 hours. The vendors wanted no fuss, and neither did I. Of course, I wanted to put a bit of urgency on them and keep them from showing the property to more people.
The agent called me (on speakerphone) at the 23rd hour and explained that another offer had been made. I stayed firm on price, but knowing the family was likely listening, offered complete flexibility with other terms. The deceased's son wanted to rent for 6 months after the sale, and another sibling wanted to transplant some much-loved rose bushes… My genuine openness sealed the deal!
I got the place on a 90-day settlement for my original offer of $410k.
To cut a long story short for those who are interested, here's what the rest of the process looked like (and what it might look like for you if you choose our property development consultants in Melbourne):
Worked with an experienced draftsman to attain Council permissions for two 2-bed, double-storey townhouses

Managed a cosmetic renovation of the existing dwelling and entered into a fixed-price building contract for the townhouses

Sold the renovated weatherboard at auction, immediately after conditional planning approval

Sold both new townhouses off-the-plan the next financial year, about halfway through construction

Achieved over $220,000 in gross profits (a 150%+ return on equity)
Many learnings came from the project, but the most important was to repeatedly engage with local agents at opens and be absolutely clear about my desired property characteristics.
You don't just want to go on an automated database mailing list. When an agent is interviewing for a vendor's listing, you want them to speak about you – a serious buyer who they can call immediately to explore an off-market sale (no advertising, opens, etc).
This is a win-win-win for the seller, agent, and buyer.
Keep in Mind… Not Every Off-Market Property will Be a Great Deal
Off-market listings could be an absolute steal for potential buyers, or they could be nothing more than highway robbery. In some cases, real estate agents try to sell you the opportunity alongside the property. In other words, you're paying for the privilege of getting access to the off-market listing and then you need to negotiate your way down to a fair selling price (or should I say a real market price).
Off-market listings that are really just pre-market listings might end up being advertised and sold just like any other property, so the vendor might not be as willing to lower the price for a quick sale.
At the end of the day, off-market properties are often just like any other on the market. Finding the right development site or investment property that promises profitable capital growth in a high-demand area will come at a premium – especially in Melbourne.
Some of the Best Investment and Development Properties Never Hit the Market…
…But you can find them with our buyers advocates serving Brunswick, Northcote, Ivanhoe, Bulleen, and every in-demand Melbourne suburb.
If you're looking for an investment or development property in Melbourne, partnering with a buyers agent from Property Analytics just makes sense.
I don't just find off-market properties. My team and I will parse through property data to hand-select the best asset for your investment or development goals. We will also conduct proper due diligence and feasibility and negotiate the best price for you.
Whether you're investing or developing, Property Analytics leaves you in the best possible position to profit from real estate.
My name is Andrew Stone, and there's nothing I love more than acquiring high-growth investments and profitable development sites for my clients. Learn more about me or get in touch to find out how Property Analytics can help you achieve your real estate goals.