Smart property investment is about creating long-term wealth.
Put simply, you want the properties you purchase to increase in value as much as possible over time. If you're serious about property investment, your strategy should focus on capital growth rather than rental yield. However, many of the key concepts mentioned in this article apply regardless of your property investment strategy.
So, what are the key things you need to look for in an investment property in order to achieve the maximum possible asset appreciation over time?
Just some of the factors I will discuss in this article include:
Location
Nearby Gentrification
Demand of Design
Structural Integrity
Value-Add Opportunities
Capital Growth, Rental Yield, and the Ideal Investment Property
Investment properties are all about wealth creation. It's as simple as that.
You want to come out the other side richer than you were before, and ideally, you want to be in the best position to make your next investment move.
The main methods for generating a financial return through investment properties are rental yield and capital growth.
Rental yield is usually expressed as a percentage, and it represents the money you make from your rental property (rental returns) compared to the value of the property. When looking at net rental yield, you also need to factor in all your costs, including loan repayments, council rates, home insurance, property management fees, water rates and other utility rates, and even body corporate fees, if applicable.
If you are aiming to generate rental income, it's important to purchase a property in an area with high rental demand.
But rental yield is not the main investment strategy I recommend to my clients.
If you really want to get serious about property investment, you want a property (and land) that will increase in value over time (capital growth/capital gains). And by extension, you want a property that you can easily add value to through smart property development.
Any real estate buyers agent or property investment advisor in Melbourne who is worth their salt will tell you that this is the best way to supercharge capital growth.
These 9 Features Make the Ideal Investment Property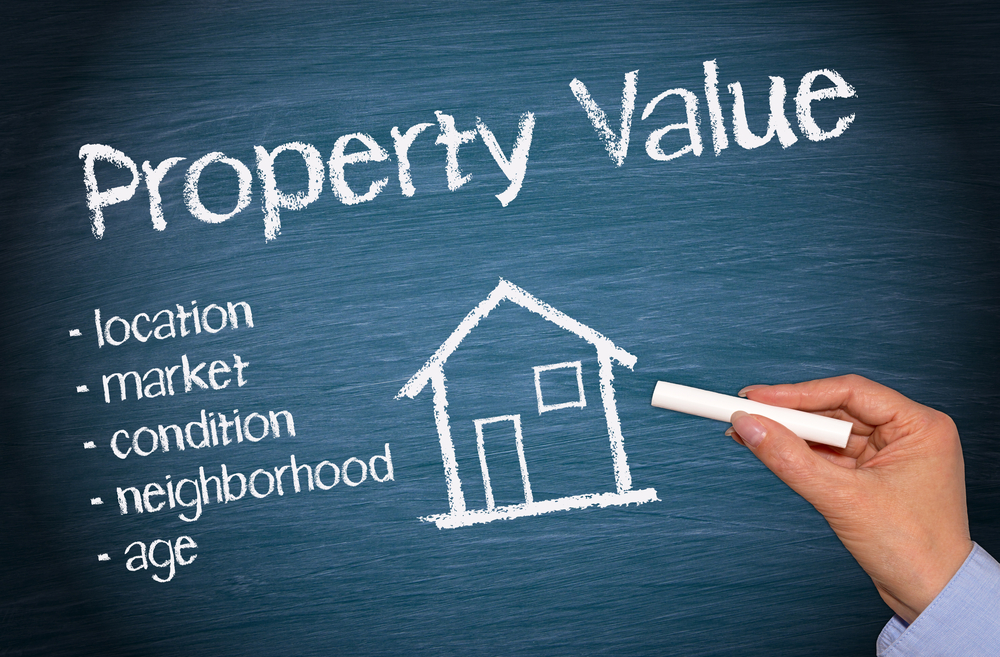 There are plenty of reasons why property investors choose real estate investing. It is traditionally less volatile than other investments and it gives you something you can see and touch. However, there are risks and ongoing costs to consider, no matter which wealth creation strategy you go with.
What's the best way to boost the capital growth of your investment while navigating these risks? There's a lot involved in the process but choosing a property with the following facts in mind is a great place to start.
1. First and Foremost, It's about Location
Where your property is located will have the most bearing on future capital growth. As a successful property investor, you need to look at the location on an area, suburb, and neighbourhood level.
Anyone can tell you to look for properties near restaurants, shops, and in good school zones – and these are important factors to consider.
But here are a few more specific location characteristics I think you should look for.
Consider the location of Hospitals and Universities.
Why? The biggest and fastest-growing industries in Victoria are Health and Education. Healthcare professionals like doctors, nurses, surgeons, and specialists, are paid well; they have great job security, and they are in a growing industry.
The same can be said for Education professionals like deans, professors, and researchers. Investing in areas that are popular with Health and Education professionals will pay off in the long run.
People have always preferred to live close to where they work, and as infrastructure throughout Melbourne fails to keep up with population growth, proximity to work will become increasingly important. A huge proportion of good-paying jobs will always be found in the CBD, so think about triangulating Hospitals, Universities, and Train Stations when looking for suitable areas.
Back on the topic of schools, my data tells me that state secondary school zones have long been important in driving capital growth. However, primary schools are also becoming an increasingly important consideration for purchasers. And, of course, don't limit yourself to just looking at state schools – have a look at Independent and Catholic schooling options as well.
Finally, it's worth noting that price growth in capital cities is historically much greater than in regional areas, so if you're investing in Victoria, it might be best to stick to Melbourne.
2. The Job Market Can Also Give You Insights Into Where To Buy
I've just mentioned that proximity to places of work (such as Hospitals and Universities) and ways to get there (such as Train Stations and other public transport) are key factors in finding a worthy investment property.
But you can also look at the property market more broadly to identify locations with plenty of nearby employment opportunities. Areas with a growing jobs market can be great for capital growth, and they can also help with rental demand if this is the path you choose to go down.
On that note, it's also worth keeping an eye on major companies that are moving into an area, as this can send property prices up.
Once again, good-paying jobs are the number one target.
3. We've Talked about Where, but What About the Types of Property You Should Invest In?
There are plenty of property types out there, but what should you invest in? Family homes? Townhouses? Empty blocks? Off-the-plan properties? What about apartments? (Not likely!)
As your buyers advocate in Bulleen, Templestowe and across Melbourne, here are the three main property types I secure for my highly successful clients:
1. Townhouses: When backed by quality design and construction, as well as proximity to amenities and infrastructure, townhouses can be a good source of rental income, capital growth, and depreciation tax benefits.
2. Established homes: As well as block size and location, some of the features to look at when choosing established houses are zoning restrictions, orientation, and shape of the property and the block.
3. Blocks with future development potential: Even if you don't intend on developing, buying a property or block of land with development potential will almost always be better for capital growth. If you do wish to develop, I can guide you in building duplexes or multiple townhouses. I can even track down opportunities where a development project is already fully approved and ready to start building – profits are often tighter but you can go to market sooner.
The decision on which type of property to invest in will also be driven by your budget and the location you're looking to buy in, but I'll get into this more in the points below.
4. Look for Widespread Gentrification as a Sign of Future Prospects in the Neighbourhood
I love seeing new developments going up near where I purchase, because that indicates confidence in the area, and suggests strong demand from buyers. After all, why would property developers create supply if there weren't buyers to purchase?
I particularly like seeing old houses knocked down and replaced by large, single dwellings. When someone knocks down a house and replaces it with one brand new one, they usually overcapitalise (i.e., they spend more on the purchase and build than what they could sell for immediately upon completion). People are only willing to overcapitalise when they plan on being in a property for a long time, and they only plan on being in a property for a long-time if they love the area and have confidence in its future.
Beyond that, look for real estate renovations and extensions, and also keep an eye on other future developments. New playgrounds and other council projects are a great sign, and you can also look to see if the local shops are quality and/or improving. A lot of construction work now might seem off-putting, but not if it's going to become infrastructure and amenities that boost the prospects of your location.
Another thing to look for is whether the neighbours are taking pride in their properties. If the neighbourhood and streets feel like they're on the up, then prices will likely follow.
5. Looking at Vacancy Rates and Average Rent Can Be Insightful (even if you don't plan on renting)
Rental vacancy rates and average weekly rent are clearly useful stats if rental yield will be an important part of your investment strategy. An area with a high vacancy rate is a red flag for anyone looking for regular rental income, while low vacancy rates may indicate a more competitive area, but also the opportunity to generate more rental income if you can enter the market.
If you're not planning on renting out your investment property, high vacancies or falling rental prices may also indicate a neighbourhood in decline (or vice versa for increasing rental prices and lower vacancy rates).
6. Does the Design of the Property You're Considering Match the Demand from Buyers?
This is where a lot of investors can go wrong and end up buying the wrong property…
If the main drawcard in the local area is a very popular secondary school, then the strongest demand will come from young and middle-aged families. So, by extension, 3-bed+ houses will be most popular.
Then, why are you considering purchasing a modest 2-bedroom, 1-bathroom home on a small block of land?
If the property is in an affluent area, with a lot of wealthy older people, then chances are that the greatest future demand will come from people looking to downsize and stay in the area. These buyers want quality, and absolutely require a downstairs master bedroom and reasonable living spaces.
Then, why are you looking to purchase a poorly renovated property on a sloping block, with all bedrooms upstairs?
As you can see, when I talk about the design of the property, I'm not just talking about Victorian vs Federation, vs Contemporary. It's the features of the property – and the land component – that make or break your investment.
Depending on your location, other features that might be important include garage space or extra bathrooms. With the recent seismic shift in workplace culture, space for a home office for working from home will also become more of a big-ticket item in some areas.
Always think about who lives in the area you're looking at, why they choose to live there, and what they will demand in properties moving forward. This will have a great impact on future capital growth and rentability.
7. The Structural Integrity of the Property Is Hugely Important in Avoiding Future Large-Scale Expenses
Look at the condition of the roof, gutters, and downpipes. Get under the house to assess its footings and look for signs of damp. When walking around inside, look for any water damage on the ceilings, on window frames, and in the corners of bathrooms.
Are there signs of structural movement like large cracks in plaster, bouncy or uneven flooring, or doors that won't close properly? How old do the windows look? All of these things can prove incredibly costly to repair and fixing them won't necessarily increase your property value.
Look past the cosmetic changes that may be required and focus on the structural elements in order to avoid future expenses.
8. Keep An Eye on the Age of the Property
Age isn't everything when it comes to investment properties, but it is important.
Older properties won't always be a money drain, and newer properties aren't always well-made or properly cared for. Making sure your potential property doesn't have structural issues like the ones listed above is most important.
It's also worth thinking about how easy or hard it will be to add value to the older property you have your eye on, regardless of how structurally sound it is.
Another way an older property could affect your investment strategy is through depreciation. Basically, depreciation is the decrease in the value of your property and/or its contents (or plant items) over time. In some cases, you can claim these losses as tax deductions, but the age of your property can affect its depreciation schedule.
9. Smart Investors Look to Add Value Proactively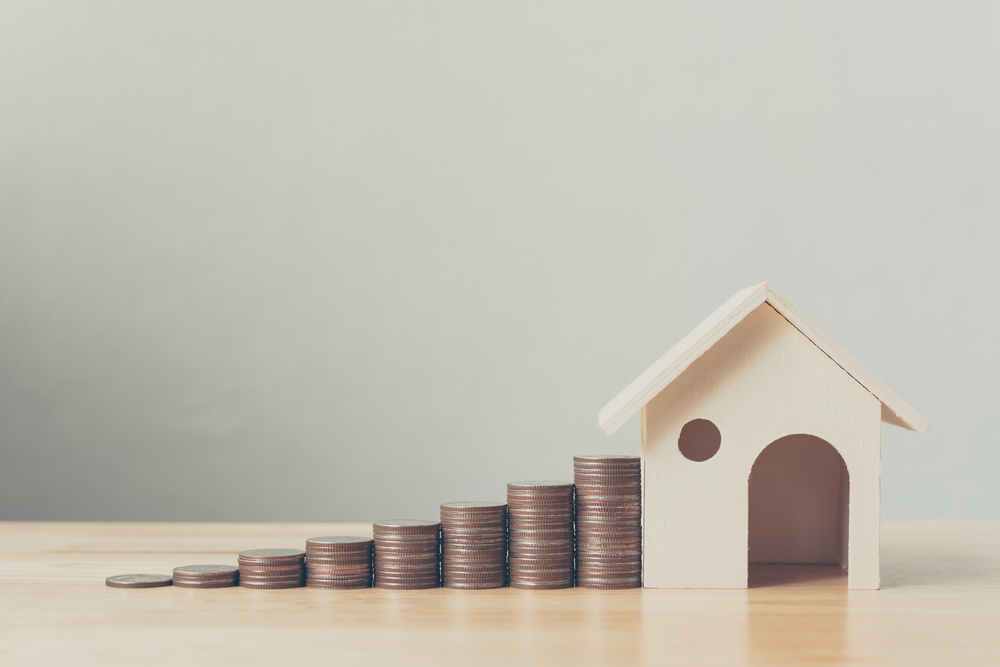 A rule of thumb to follow with renovations: every $1 you spend should increase the property value by $3.
Would you pay an extra $60k on a property because the owner spent $20k on replacing the roof tiles and gutters? Not bloody likely.
But would you spend an extra $45k for a new kitchen, with glass splashback, stone benchtops, a new oven, stovetop, rangehood, etc? If updated tastefully, then yes, you probably would.
The best Return on Investment is gained from updating wet areas – kitchen, bathroom, and laundry. I'm a big fan of ripping up carpets and polishing the floorboards underneath to give a feel of modernity. A new lick of paint throughout the house freshens things up dramatically.
A few overlooked areas that always have a surprisingly big impact on price are lighting, landscaping, outdoor living, and window coverings (blinds or curtains). These areas can often be upgraded at a minimum expense.
Never underestimate the importance of first impressions – improving the streetscape is absolutely mandatory if you're looking to alter value expectations (from buyers and from the bank).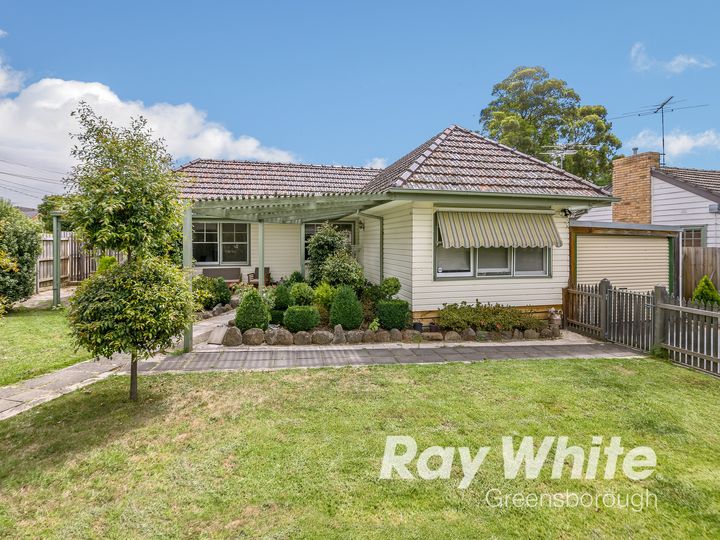 The other route you can go down to value-add is full property development. Buying an occupied or unoccupied block with development potential could lead to the maximum possible capital growth if handled correctly. Of course, there is a lot you will need to consider, including council restriction, zoning constraints, end purchaser demand, design options and property types, and all costs, to name just a few.
As your property development consultant in Melbourne, I can help you find the perfect property for development, secure it for a great price, and put everything in place so you're ready to start building.
The Next Step to Take for Anyone Looking for An Investment Property
There's obviously a lot more to property investment than the 9 points listed above but following the above list will go a long way to ensuring that your investment property performs well over the long term.
My name is Andrew Stone, Director of Property Analytics and an experienced buyers agent serving Ivanhoe, surrounding areas, and all of Melbourne. My team and I harness proprietary data and market research, as well as years of real-world experience, to secure profitable residential investment properties and development projects in Melbourne.
As your trusted partner, I can help you find the right investment for the right price, and if you want to develop, my team and I can manage everything to put you in a position where you're ready to start building approved and profitable properties.
For a one-on-one consultation or general property investment advice, reach out today.