When you're buying or selling a home, you will partner with the same group of professionals for advice and services.
Lawyers or conveyancers, banks or brokers, property inspectors and pest inspectors. The list goes on.
But there's one type of professional that sellers engage and buyers tend to skip. The real estate agent.
Sure, you will chat with plenty of friendly agents when shopping for property, but never forget, they are there to represent the best interests of their paying client, the seller. They are the seller's agents.
Fortunately, there is a professional service for buyers that represents their best interests in the buying process from start to finish.
I'm talking about a buyers agent, also known as a buyers advocate. In this article, I'm going to tell you all about buyers agents, including what they are, how they can help you, and what to look for in a buyers agent.
What Is a Buyers Agent?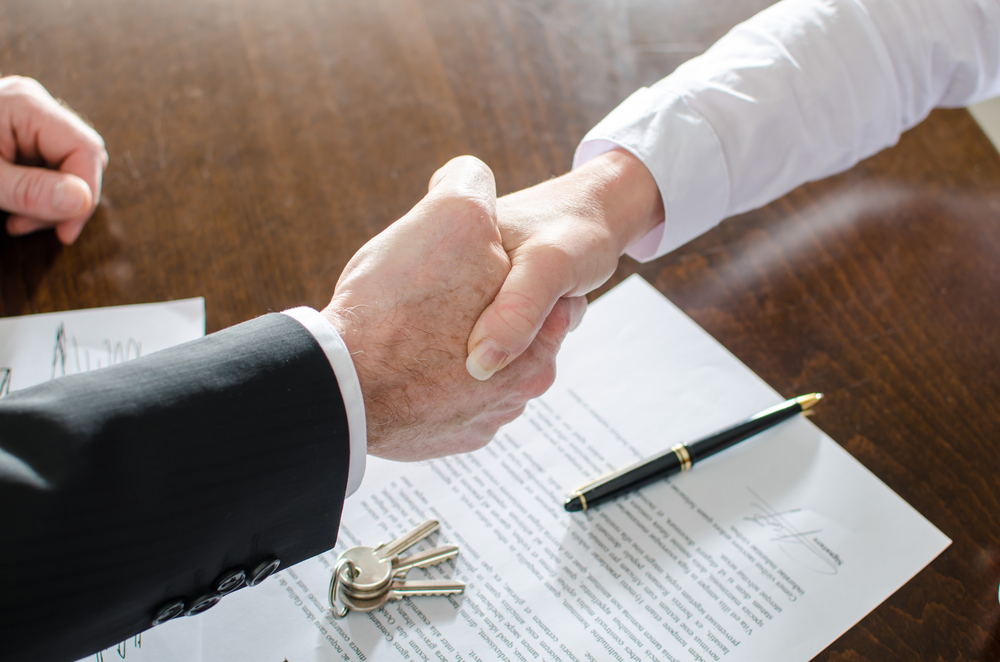 Buyers agents are licensed, accredited and insured professionals who represent buyers in the property purchasing process. A buyers agent will represent your best interests from start to finish, completing everything from researching a list of properties to auction bidding and negotiations.
It's incredibly common to hire a buyers agent in North America and throughout Europe, and the profession is steadily growing in Australia. There are now many buyers agents in Melbourne, including the advocates here at Property Analytics.
Some buyers agents will help you to buy your dream family home, while others – like our team – focus on acquiring high-value, high-growth investment properties and blocks that are suitable for profitable property development.
Basically, a buyers agent or advocate buys property for a living, and the best agents have this process down to a fine art. So, a great agent can help you with everything from selecting profitable investments to negotiating the best price, and sealing the deal with a seamless handover.
What Exactly Does a Buyers Agent Do?
Property will be most people's biggest asset. Even if you're just looking at it as a roof over your head, it's wise to select a property that will put you in a stronger financial position in the future.
In a nutshell, that is what a buyers advocate or agent can do for you, all while taking care of each step in the buying process.
For example, if you choose Property Analytics as your buyers agent in Preston, I will:

Determine an overall strategy: Including what, where, and when you should buy. I will also explain why you should acquire each asset and how much you should aim to pay.

Step-by-step tactics and tasks: Including property market analysis, shortlisting, property appraisals, feasibility reports, auction attendance and bidding at auction on your behalf, negotiating private sales, having contracts looked over, and full property handover services.
Your buyers agent will ensure building inspections and reports have been carried out, complete pre-settlement inspections, provide advice and reports based on proprietary data, and ensure the best price and terms have been negotiated to maximise the value of your purchase.
Buyer advocate services encompass risk management and reduction, client education, and more, resulting in a simple, time-saving experience for investment property buyers.
Buyers Advocate Benefits: When Do I Need a Buyers Agent?
When You are Time Poor, A Buyers Agent Does All the Legwork
If you've ever bought a property for yourself, you know how time-consuming the process can be.
When auctioneers tempt you with the idea that you could "get your weekends back", they're trying to whip you into a frenzy and get you to overspend… BUT they're also right – buying a house is a full-time job.
For time-poor families and professionals, it only makes sense to hire someone who actually buys property as their full-time job. A buyers agent can save you a lot of time while achieving the best result much quicker and easier than you ever dreamed.
The buyers agent will be the one inspecting properties, scouring databases, attending auctions, and more.
The time-saving advantages that a buyers agent offers are particularly useful for property investors who are also time-poor working professionals, like doctors, lawyers, and administrators.
This is exactly the kind of client that my team serves every day as buyers advocates in Northcote and throughout Melbourne. We help you make valuable, wealth-generating investments that you otherwise just wouldn't have time for.
Of course, buyers agents can also be valuable for busy families who want to save time in their property search, and there are agents out there who can help you with this exact task.
When You Want to Find Properties That No One Else Can, a Buyers Agent Is There
Most properties for sale go through the process of online listings, open for inspections, and auction or private sale. But sometimes sellers want to skip this process altogether, and that's where off-market properties come in.
Off-market properties are either yet to be formally advertised or won't be advertised at all. Instead, local real estate agents try to find prospective buyers for these properties quickly and privately.
A good buyers agent will have a relationship with local selling agents, giving them inside access to these properties. Because off-market sales have fewer advertising costs for the seller, you can often secure these properties for a better price, especially when you have a buyers advocate negotiating on your behalf.
Sellers who choose the off-market route are often attracted to the quick, no-fuss process, and it may also benefit them to offload their property swiftly and without any of the theatrics. This is another reason why off-market properties may go for a lower-than-normal price.
Off-market sales aren't the most common. But if you have access to these properties via a buyers agent, you can snag a great deal – especially if you're a savvy property investor.
When You Want Expertise Combined with Emotional Detachment, Choose a Buyers Agent
A good buyers agent doesn't just know which property is right for you. They have data, a network of contacts, and real-world experience to ensure the optimal outcome without any missteps.
Buyers agents have a finger on the pulse of local market trends, a knowledge of how tax concessions can benefit your investment, and the ability to make decisions that strengthen your financial position and achieve your overall lifestyle goals.
The best buyers agent will be local with expertise in their niche, without being slavishly devoted to one developer or a single area.
For example, if you need buyers agents in Fitzroy or buyers advocates in Brunswick to help you find an investment property, there's no point choosing an agent on the Mornington Peninsula who partners with owner-occupiers.
On top of all this expertise and professionalism, a buyers agent can completely remove the emotional element of property buying.
Even investors get caught in the trap of buying a house because they like a few features or they're worried about the state of the property market. A buyers agent will remove all of this from the process to help you make practical decisions based on realistic information and up-to-date data.
When You Want to Bid at an Auction or Negotiate a Private Sale, A Buyers Agent Can Represent You
Buyers agents are there for clients at the pointy end of the buying process, and they know the best moves to make because they've done it all before.
A buyers agent can bid at an auction on your behalf, bidding confidently and working with the budget you have discussed. A professional buyer will sum up the mood of the auction and use a range of bidding strategies to achieve the best possible outcome on the day.
If a property is passed in or it's being sold privately or off-market, a sales agent will leverage their relationships, objectivity, and negotiation expertise to achieve the best purchase price and terms for you.
A strategic approach to auctions and negotiations could save you tens of thousands of dollars.
When You're Located Interstate, a Buyers Agent Can Help You Buy Locally
Picture this: You're relocating your family from Perth to Melbourne and you want to have a home to move into when the plane hits the tarmac. A buyers agent can liaise with you to understand your needs, shortlist and inspect suitable properties, virtually share the properties with you, and secure a new home for the right price.
Now let's look at a situation more relevant to Property Analytics. An interstate client might come for me to diversify their portfolio by purchasing an investment property in Melbourne. Without ever physically meeting, I can find and secure an investment based on the strategies and financial goals we outline together.
Buyers Agent Fees: Can a Buyers Advocate Actually Save You Money?
Real estate is expensive, so it's natural to wonder if a buyers agent will save you any money on property prices, especially when they have fees of their own.
The truth is, there is no guarantee that a buyers agent, or anyone else, can save you money by ensuring a house sells for cheaper. At the end of the day, you still need the highest bid or offer for the successful purchase of property, and sometimes that will mean spending up to your budget.
But one thing a professional buyer can do is prevent you from making costly mistakes, and this can result in tens of thousands in savings:
The impartiality of your agent will prevent you from overcommitting to a house you've fallen in love with when it's not the best investment.

The bidding and negotiation skills of your agent will prevent you from overspending due to emotion or inexperience.

Your agent's access to data and real estate market knowledge can mitigate risk, help you choose the right time to buy, and help you select the perfect property. This can play a large role in maximising the value of your purchase.

Using a buyers agent for investment properties can generate wealth that goes well beyond knocking a few thousand dollars off the property purchase price. Their strategic and tactical thinking can help you secure investments that are likely to appreciate greatly in value, with further value-adding opportunities that can unlock even more capital growth.
This is without mentioning the countless hours, stress, and hassle that a good advocate will save you.
For their work, your property agent will charge a fee, which will either take the form of a fixed cost (which usually varies based on your price bracket) or a percentage of the sale price (usually +/- 2% plus GST). Some buyers advocates may also charge an engagement fee at the start of the process.
More Quick Buyers Agent FAQs
Buyers Agent Vs Mortgage Broker – What's the Difference?
A mortgage broker is a finance professional. Mortgage brokers compare home loans and provide financial advice to help you find the right lender.
A buyers agent is a real estate professional who offers an end-to-end house-buying service. Your agent will create a shortlist of properties to help you find the right investment and take care of everything from negotiating prices to helping you facilitate a seamless handover.
Buyers Agent Vs Real Estate Agent – What's the Difference?
A real estate agent is essentially a selling agent. Or in other words, they're on the other side of the process than the buyers agent.
While prospective homebuyers regularly come into contact with real estate agents, these agents are representing the best interests of the vendor and will try to get the highest price for their property.
A buyers agent is a professional who represents you and your best interests during the home-buying process, helping you find the ideal property for the best possible price.
When Is Hiring a Buyers Agent Worth It?
It can be worthwhile engaging a buyer advocate every time you engage in the real estate buying process.
A buyers agent can save you time, money, and hassle while helping you avoid the significant risks involved in real estate investing. They can help you find the right property in the right place at the right time to maximise the value of your purchase. A great buyers agent will make decisions based on a coherent shared strategy that's built around your financial and lifestyle goals.
Buyers agents can be useful for owner-occupiers but they are especially worth it for property investors. A buyers agent who is also a property investment consultant can almost completely eliminate the guesswork involved in identifying and securing properties that can generate serious wealth for you.
A buyers agent can also identify properties that are perfect for developments that can further increase the value of your investment, such as duplexes or townhouses. For time-poor professionals who like to invest, a buyers agent can take care of everything from finding and securing the block to ensuring all the paperwork is in place to you can start building once the hammer falls.
When Is Hiring a Buyers Agent Not Worth It?
Buying property isn't cheap, and as we discussed, buyers agents come with their own costs.
Even at $600,000, a 2% fee adds an additional $12,000, and that's before conveyancing costs, stamp duty, and other transfer and property transaction fees.
So, if you're an owner-occupier, especially a first homebuyer or someone with a low deposit, then it's probably not worth it for you to hire a buyers agent.
What Should I Look for in a Buyers Agent?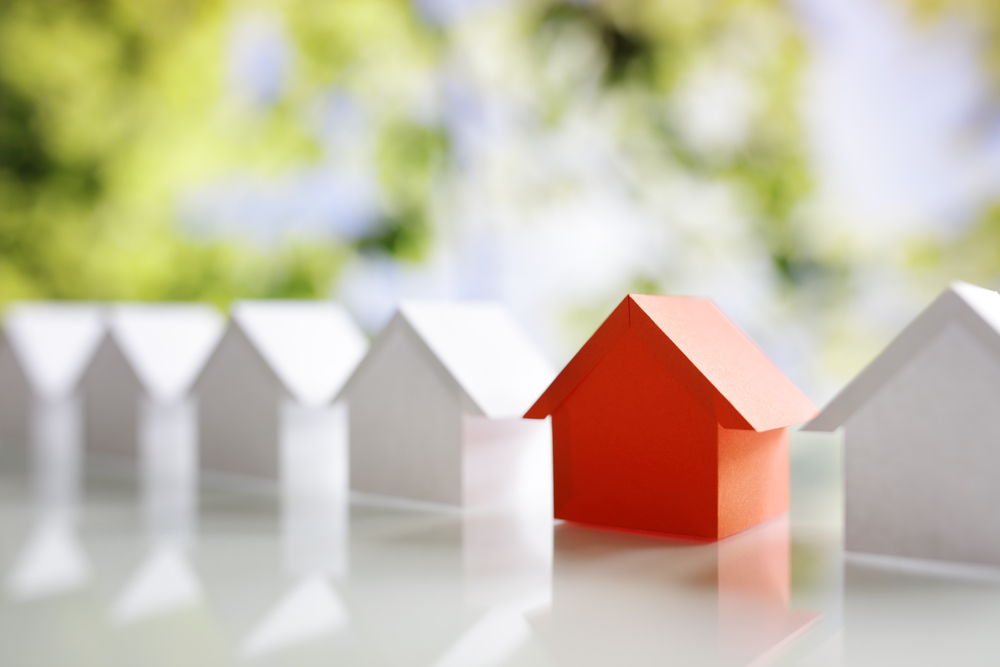 Independence: Conflicts of interest are rife in the real estate industry. Make sure your buyers agent doesn't also sell property, work for a specific property developer, or have any other conflicts that would affect the properties they recommend to you.

Credentials: Don't hesitate to ask for a prospective agent's licence, accreditation, and insurance details. A good agent will not only be fully qualified but also highly transparent, with nothing to hide!

Experience and expertise: Ask your agent how long they have been in the industry and when their most recent purchase was. Make sure they're experienced in the areas that matter to you (i.e., type of property, commercial vs residential, owner-occupiers vs investors, active in your target areas).

Fee Structure: Find out exactly what they charge and how they charge for it (e.g. fixed fee vs sale percentage). If your so-called buyers agent doesn't charge a fee, run a mile! They're making their money somewhere, and it's probably a conflict of interest! On that note, make sure you ask if they make money in any other way, especially from selling properties.

Go with your gut: At the end of the day, you need to be happy with the buyers agent you choose. You will be making huge decisions alongside them, so you need to trust them and feel comfortable working with them
Consult with Property Analytics: Buyers Agents in Melbourne
A vendor is never seen without an agent by their side (if they're ever seen at all). It's about time buyers had an agent of their own.
Property Analytics is run by me, Andrew Stone, your local buyers agent and investment property consultant. I specialise in helping property investors find and secure wealth-generating homes and blocks of land with serious development potential.
If you like what you've heard so far and you're looking for buyers advocates/agents in Kew, Ivanhoe, and across Metro Melbourne, please reach out to discuss my approach and find out what I can achieve for you.