Melbourne house prices will continue to fall and interest rates will remain on the rise, but market stability is just over the horizon.
This is the 2023 Melbourne Property Market Forecast for Investors, brought to you by Andrew Stone of Property Analytics – your property investment advisor in Melbourne.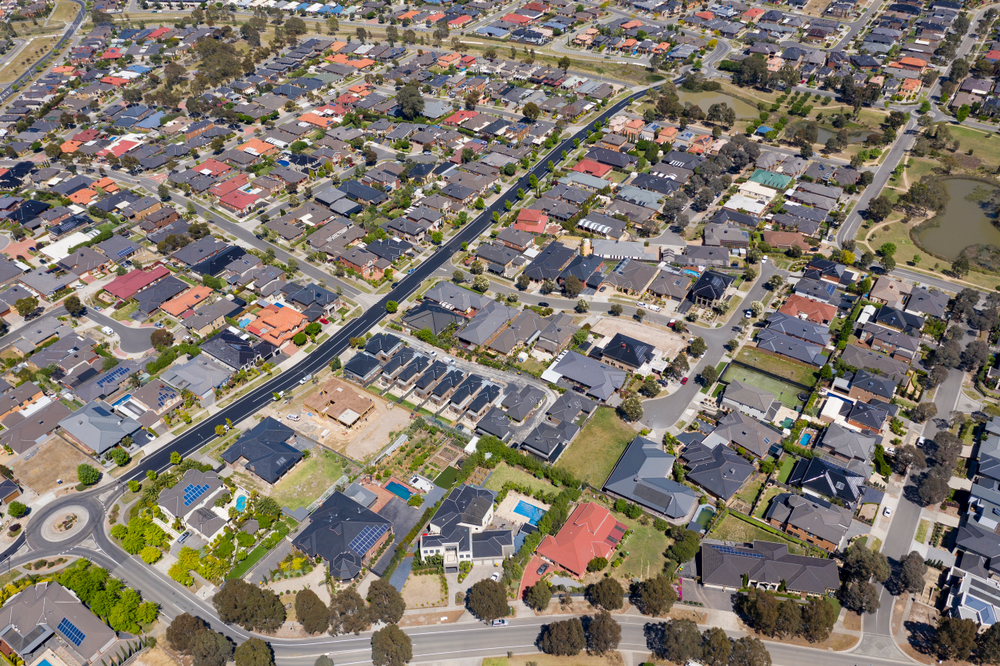 Here's the Headline: Melbourne House Prices Will Continue to Fall!
If you're looking for a reprieve from all the negative news stories about the state of the Australian Property Market, you should look elsewhere.
Journalists will continue reporting about falling dwelling values because the rolling 12-month median house price will continue to fall.
In fact, I guarantee it.
How can I be so confident? Well, the monthly median house price was significantly lower than the rolling 12-month median house price for most of 2022.
Because of the way these two sets of data are measured, there is always a lag between monthly median house prices and rolling 12-month house prices.
Or in other words, the lower monthly numbers will start to affect the higher 12-month rolling price, meaning there's only one direction it can go – down!
And some news outlets will probably report a statistical inevitability like it's a sign of the next big property market crash.
More Rate Hikes Are Almost an Inevitability
Homeowners and investors should brace for more interest rate rises because further increases in the official cash rate are likely.
And until we see those interest rates stabilise, you should not expect a return to consistent price growth. Increasing interest rates result in reduced borrowing power and weary buyers, which in turn means less demand for housing and a lower price for houses and other properties.
With the Melbourne market well and truly coming off the boil, many vendors are being brought back to reality in a big way. If your property lacks one or more of the fundamentals – like a quality dwelling, conventional block or sought-after location – you can expect much less competition between buyers and even less of an appetite to overpay to secure a property.
But here's the good news. The idea that interest rates need to return to the extreme low points of the pandemic – or even the modest levels we saw before that – is not supported by data.
History suggests that it's the direction that interest rates are moving in – and not the cash rate itself – that drives property prices.
Or in other words, interest rates might stabilise at a figure that's higher than we're used to in recent years. But as long as they stabilise, you can expect to see a steady return to price growth in the housing market in Melbourne and other capital cities.
Melbourne's Rollercoaster Real Estate Market Might Be at an End
It's fair to say that it's been a very tumultuous 5 years on the housing market for property investors and owner occupiers alike. We've jumped back and forth between buyer's markets and seller's markets fast enough to give you whiplash, and property values have had steep inclines followed by the sharpest rates of decline we've ever seen.
Between late 2017 and late 2019, property prices fell by about 10%, which represented the sharpest fall in property values in living memory. Then through 2020 and 2021, we saw prices jump about 30% as interest rates plummeted and buyer demand soared. Then throughout 2022, prices fell by about 15% – beating the previously historic fall from 2017-19.
We're due for some stability in Australian house prices and the general state of the housing market, and in 2023, we're likely to get it. Expect to see much more consistency and less volatility across the 2023 calendar year.
Some Rental Markets Will Continue to Strengthen in 2023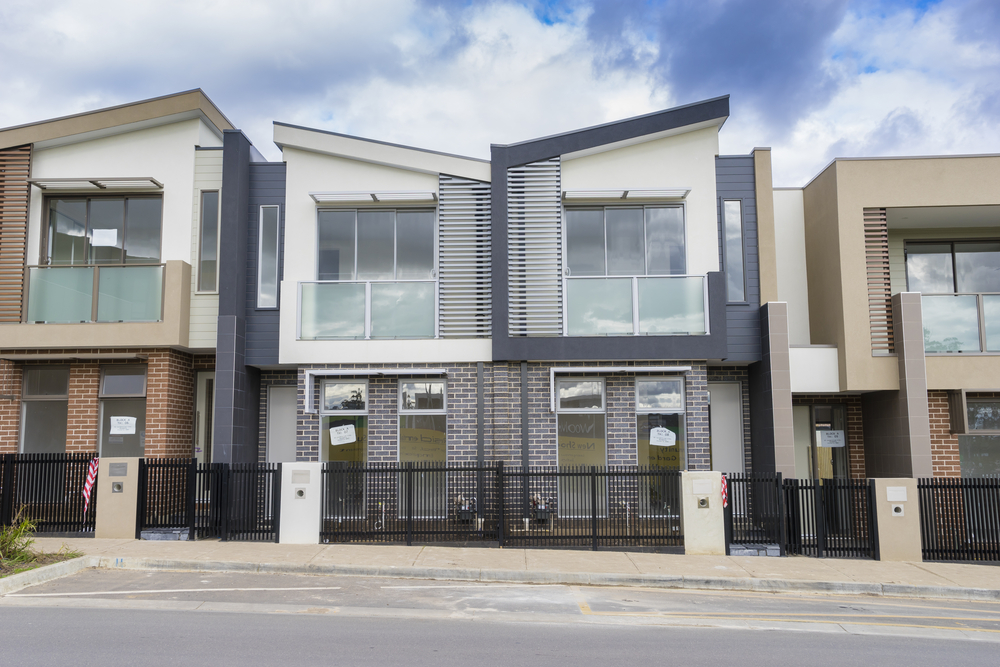 Apartments and townhouses have experienced a decline in vacancy rates and a rise in rental yields, and this trend will continue in 2023. This will largely be driven by the increase in overseas migration as immigration levels in Melbourne and across Australia return to normal in a post-pandemic world.
This decline in vacancy rates and increase in rental yield presents an opportunity for investors who have recently completed townhouse projects or have retained their assets over the last few tumultuous years.
The Construction Boom Is Over
Government programs aimed to boost construction and renovation activity and strengthen the economy during the pandemic, but those times are well and truly at an end.
New construction work was already on the decrease in the Melbourne and Australian property markets, and these decreases will continue in 2023. A combination of lower end prices and higher construction costs has created serious profitability issues in the construction industry, and this has resulted in turmoil across the board.
News of more than a dozen construction firms going under first emerged in mid-2022, and the uncertainty and unprofitability across the sector continue to cause shockwaves.
Expect Auctions to Start Looking Different
We've seen the auction market take all shapes and forms, from online sales to bidding at 2 feet apart. As a buyers advocate serving Preston, Northcote, and Melbourne's hottest suburbs, I've seen it all.
But throughout it all, auctions have consistently remained two things; hot competition and the preferred way of selling.
I don't expect private sales to surpass auction campaigns in terms of numbers, but auctions will increasingly feel like private sale campaigns with an end date attached. The majority of properties will transact with less buyer competition in 2023, with 5 or more serious buyers dropping back to 1 or 2 in many cases.
For this reason, you won't find as many buyers stubbornly deflecting private offers and holding out for auction day. Investors and homebuyers will have the opportunity to make genuine offers and negotiate a deal before the day of the auction. When properties do get to auction, we can expect steady auction clearance rates overall in 2023 based on their current levels.
Supply: More Properties Are About to Hit the Market
It's always worth looking at how supply and demand dynamics are expected to play out because of the impact they can have on market conditions.
Throughout the year, you can expect to see an increasing supply of properties coming onto the market. This is due to the large proportion of fixed-interest loans that will be reverting to variable rates, and the many mortgage holders who were never really prepared for this switch. With many loans going from 3% interest to 5.5% – or experiencing an even larger swing – many vendors will be looking to offload and unburden, some of whom will be distressed vendors.
For strategic investors and buyers, the sheer volume of real estate hitting the market could represent an excellent opportunity for affordable property purchases and strong long-term gains.
Demand: High Yield Apartments Plus Turnkey Houses
In 2023, expect buyer demand and interest to turn towards higher yield apartments whose values have held up reasonably well in recent times. Investors will look to these rental properties to generate passive income and meet the renewed rental demand that comes partially from the returning influx of overseas migrants.
A-Grade homes will continue to attract buyers. But with building approvals dropping, living costs rising, and challenging times ahead for the construction sector, buyers are specifically searching for updated/newer houses that are turnkey-ready and can quickly be moved into.
Potential buyers will always consider long-term renovation and development work – especially as part of an investor's value-add. But for investors and owner-occupiers, the priority will be on houses that are ready to use now, both in Melbourne and other major cities.
Here's the Takeaway: There Are Opportunities for Investors in the 2023 Melbourne Market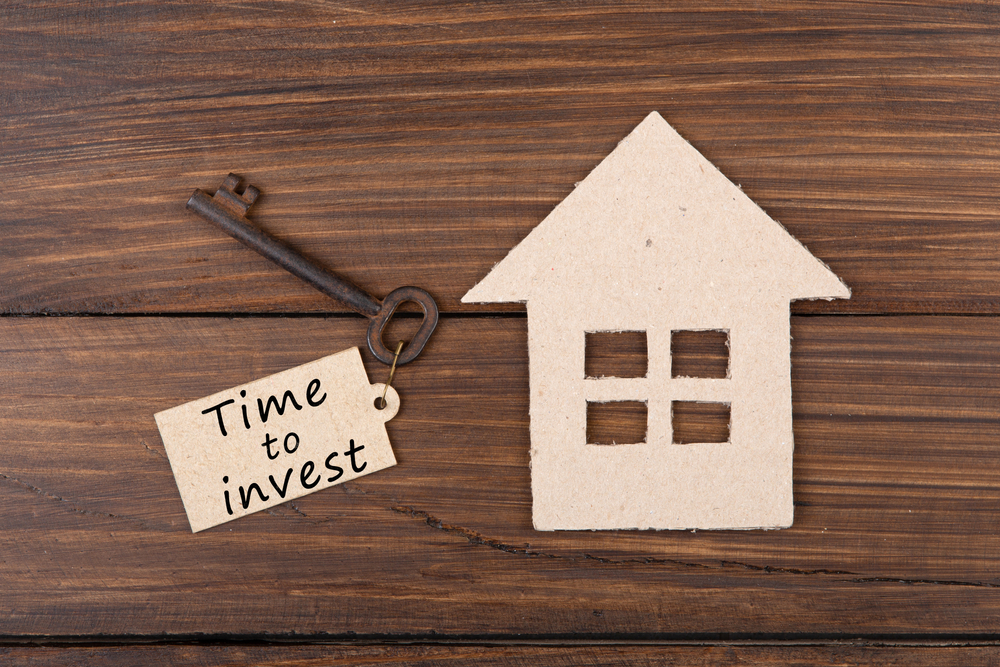 To summarise, I expect the cash rate to continue rising before it stabilises, and the median price of properties will continue to fall, resulting in lower house values.
What this represents is a long-term opportunity for those who choose to invest in A-grade houses and properties.
If you continue to get the fundamentals right, you can enter the property market before rate increases hit their peak and begin to tail off again. This means you can enter the market before interest rates stabilise, prices begin to climb, and buyer confidence recovers.
In other words, you can get in before the wearier buyers and investors make their move, and you're not likely to be punished by months and months of rate hikes.
As always, some of the things to look for in your investment property in 2023 include:
Properties with a high land-to-asset ratio
Conventional blocks in popular locations (such as inner-ring suburbs)
Turnkey properties that are ready to move into now
Properties with strong future development potential
Properties in areas with low unemployment rates, high wages, and steady wage growth
Now is not the time to target lower-quality properties or property types where there is a glut of supply!
Now Might Be the Perfect Time to Enter the Melbourne Property Market Because:
Melbourne will continue to experience strong population growth. Despite talk of interstate migration post-covid, Melbourne reached a population of 5 million 11 years earlier than projected and is set to overtake Sydney by 2032. Over 70% of people living in Victoria reside in Melbourne, and as the population continues to grow, demand for housing will grow too!
Melbourne's economy and lifestyle are also highly attractive for well-paid overseas migrants. Migration levels are already experiencing a strong rate of growth post-restrictions, and the process will continue to attract many more skilled migrants to Melbourne – resulting in many more renters and buyers!
Melbourne's popular school zones will continue to drive up property prices. If you can get a great deal on an investment property in an in-demand school zone, you can expect to see property price growth and strong rental appeal as parents jockey to establish their families in a preferred catchment area.
Melbourne's property market will start to settle in 2023. So, if you are financially capable and considering joining the investment market, now is the time. Make your move before interest rates stabilise and Melbourne's dwelling prices start creeping back up. There are still investment-grade properties available across the market, and acting promptly and prudently can help you get in on the ground floor and experience steady house price growth in the years to come.
Talk to a Property Expert
Property Analytics specialises in helping clients secure high-growth investments and development sites in Melbourne.
Our buyers advocates serve areas including Kew East, Kew, and Brunswick, offering an end-to-end buying service that leverages industry-leading market research and years of practical industry experience.
From strategy and shortlisting to price negotiations and final handover, my team and I can research, locate, and secure profitable investments that meet your goals.
The only property price forecast that matters is the one that tells you how your target investment will perform. To invest in properties with strong demand and high capital growth potential in 2023 and beyond, arrange a one-on-one consultation with Property Analytics today.