Articles about "the fastest-selling suburbs" are a dime a dozen. Everyone loves a list, and prospective investors are always interested in new opportunities.
But there is one thing that these articles rarely tell you. What exactly can we read into a list of fastest-selling suburbs? Should we be buying them or running a mile? Is the data significant or just interesting market dynamics at play?
That's what our Melbourne property investment advisors are here to tell you.
Here are the speediest suburbs for real estate sales in Melbourne and what the data means (if anything).
Let's Start with the 14 Fastest-Moving Suburbs in Melbourne
How do you determine the fastest-selling suburbs across Melbourne?
In short, you look at all the houses that have sold in each of Greater Melbourne's 1025 suburbs. Then you determine how many days each property was on the market.
Finally, you put all that data together to determine the suburbs with the fewest Median Days On Market.
All that number crunching gives us this list:

Langwarrin
Kilsyth South
Coolaroo
Doreen
Junction Village
Carrum Downs
Skye
Bayswater North
Blind Bight
The Basin
Cranbourne West
Derrimut
Heathmont
Chelsea Heights
In the graph below, you can see how quickly properties in these areas sell compared to other suburbs in Melbourne.
As you can see, properties in the fastest-selling Melbourne suburbs stay on the market for just 17 days, while houses in the slowest-selling suburbs hang around for 64 days, almost four times as long.
When We Look at Our List of 14 Suburbs, the Characteristics Are Reasonably Clear
These 14 Locations Are Primarily Outer Suburbs
From Doreen to Cranbourne West, the fastest-moving suburbs are consistently further from the CBD, with many being located in the outer eastern suburbs.
On average, the fastest-selling suburbs are twice as far from the City Centre as the slowest-selling suburbs.
Capital Appreciation Is Stable While Median Sale Prices Are Lower
In the fastest-selling Melbourne suburbs, property values are holding up well despite downturns.
The increase in median house prices in the past 5 years is 31% in the fastest-moving areas compared to the Melbourne-wide average of 21% over 5 years.
However, property prices in our list of 14 suburbs are significantly lower than the Melbourne average.
These outer suburbs may offer stability and greater liquidity, but the median price point is almost half a million dollars lower.
Other Key Stats About the Fastest-Selling Suburbs
In Melbourne's faster-selling suburbs, there is a higher proportion of detached houses. An average of 11% of the properties are townhouses or units compared to 26.4% Melbourne-wide.
There are also 10% fewer rental properties in the fastest-selling suburbs compared to the Melbourne-wide average.
Houses listed for sale in Melbourne are down across the board, but there is a greater Year on Year decline in listings across the 14 fastest suburbs.
Interpreting the Data: Is Fastest Always Best?
Now we know all about the popular suburbs that spend the least average time on market, but what does it all mean?
My take is that the lower median house price of these outer suburbs has helped to keep purchaser demand – and therefore capital appreciation – fairly stable, even during recent downturns.
Many of Melbourne's fastest-selling suburbs are being snapped up by Aussie buyers looking for fully detached family homes, with third-generation Australians being pretty active in this market.
If you're looking for something similar as an owner-occupier and any of the above suburbs have been on your radar, there are plenty of opportunities to be had. While the number of listings is down almost 7%, the short average on-market time shows that hungry buyers won't necessarily have to wait long for a place to call home.
But for long-term investment and development, faster does not equal better.
These sections of the housing market have lower days on market figures because they are lower-value suburbs in terms of price range, not because savvy investors are snapping up opportunities in an instant.
The properties you want to target for investing and development are not necessarily the fastest-selling homes, but high-value acquisitions with generous land content, value-add opportunities, and proximity to important amenities and infrastructure.
As buyers advocates serving Kew East, Kew, Doncaster, and other in-demand locations, Property Analytics can help you separate interesting market dynamics from statistical gold. Our proven process ensures you only invest in properties and developments with the highest capital growth potential.
Understand Market Conditions with Our Property Investing Experts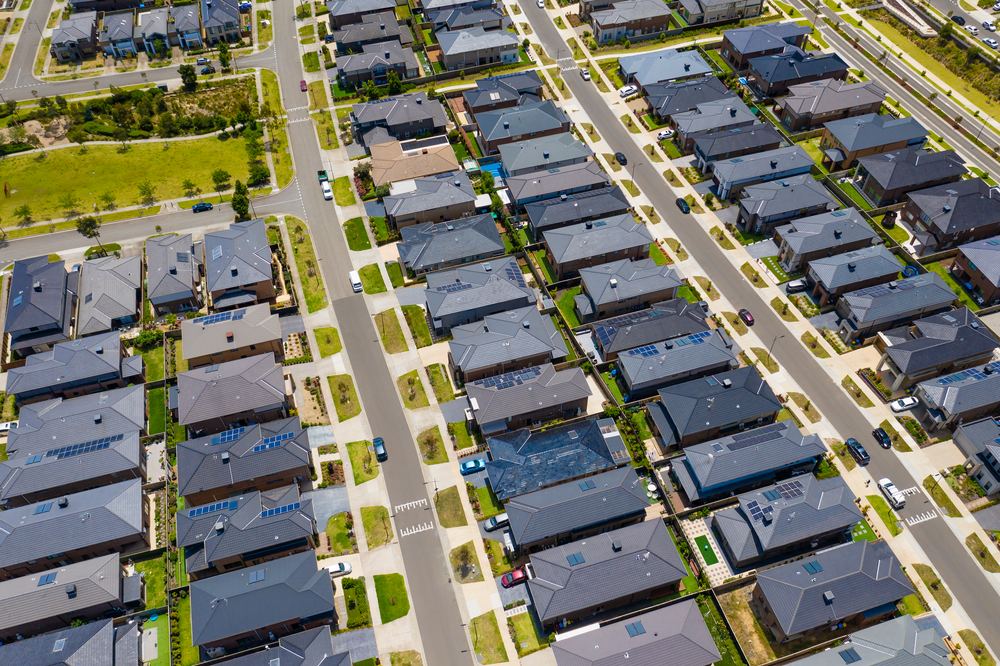 My name is Andrew Stone and my business is high-value property investing and developing.
If you want to leverage the best proprietary data and analysis to help you find a high-value investment, partner with Property Analytics.
As a buyers agent working in areas like Brunswick, Ivanhoe, and Templestowe, I combine on-the-ground industry knowledge and contacts with historical data and emerging trends.
Want to track down the data that really matters in the Melbourne housing market? Find and secure feasibility-tested investment properties and development sites with Property Analytics.