So, you're looking to invest in real estate. You either want to buy your first investment property or strengthen and diversify your investment portfolio.
But who do you call to help you make this happen? There are bad actors and conflicts of interest in today's real estate industry, not to mention "experts" who are ill-equipped to help you make your next move.
Sometimes, it can feel like you don't just need investment advice – you need advice on where to get advice.
Engaging a property investment consultant is the best way to get the real estate investing advice you need.
In this article, I'll explain why you should choose a property investment consultant and not another industry professional, and I'll outline what you should look for in a property investment consultant.
What Is a Property Investment Consultant and What Do They Do?
A property investment consultant may also be known as a property investment advisor, a property wealth planner, a property strategist, and other variations. The main thing you want to ensure when choosing one of these professionals is that you're talking to someone who is licensed and accredited to purchase for others and not actually talking to a property marketer or property spruiker in disguise.
If your "consultant" is recommending property that they are selling or have a vested interest in, then it's almost impossible for them to have your best interests at heart.
A true property investment consultant will offer you impartial and expert advice, services, and education to secure investment properties that match your financial goals. Your consultant or advisor will help you navigate risk, advise you on lending options, and ensure you don't overpay for your investment.
Other things an investment property strategist can do for you include:
help you forecast and understand property holding costs
assist you in interpreting overlays, easements, covenants, and zones
ensure your investments are profitable and hassle-free
A good property advisor will do a myriad of work and research to put you in the strongest possible position before a single property is even inspected.
Look for These Qualities When Selecting a Property Investment Advisor
1. Look for a Coherent Investment Strategy and Philosophy
Your property investment consultant should have a consistent strategy that they share with you from day one. You should be able to understand the fundamentals of their approach, even if you don't know all the details. Everything should add up, and you should feel confident in the journey you're about to take.
A coherent and consistent investment philosophy does two things.
It ensures that your financial goals are in line with your consultant's approach, and it shows you that there is a method behind the madness.
Of course, a good investment property strategist will tailor their approach to your needs and your planned financial future, but the philosophy behind their approach won't change.
So, ask yourself – does your property advisor focus more on capital growth or cash flow? Do they encourage property development or prefer passive rental income? Can they leverage distressed sales, and do they have an eye on future zoning changes and how this could affect your asset?
At Property Analytics, our property investment strategies focus primarily on future capital growth prospects, because real estate cash flow can be achieved through rental income, but real estate wealth is achieved through asset appreciation.
In line with this approach, our property investment advisors in Melbourne focus on:
The land rather than the dwelling because the land is what appreciates most over time
Metro Melbourne because capital cities historically offer greater capital gains
Nearby infrastructure and amenities because people want convenience in their homes
Assets with value-add opportunities or increased gains through property development
2. Find a Professional Who Specialises in Specific Property Types and Areas
Some people will advise you to choose a consultant who focuses on the entire Australian property market, but that advice usually comes from people who are a Jack of all trades but Master of none.
When you really stop to think about it, the decision you're making is between a specialist and a generalist. For most of us, that choice is simple. A generalist will typically do an ok job of everything without producing any excellent results.
And when it comes to your real estate investments, you want excellence.
Do you want a consultant who focuses on commercial, industrial, or residential real estate? Acquisitions in regional areas, your capital city, or interstate?
And on that note, there's really no such thing as the "Australian property market" as one single entity. There are differences in the market from area to area, neighbourhood to neighbourhood – and sometimes even street to street. The very notion that the advice you get from a specialist will somehow be limited shows a complete misunderstanding of the nuances that are at play in every corner of the market.
Our property investment consultants operate in Melbourne. We specialise exclusively in residential real estate, but we don't just stick to what we know in terms of the same old areas. Our data-driven team have an eye on the future and emerging trends, including potential growth areas and suburbs that are in decline.
The types of property we secure are consistent with our property investment strategies. We focus on generating wealth through capital growth, value-adding opportunities, and future developments, rather than primarily focusing on rental income.
The types of Melbourne property investments we secure are:
Quality Townhouses;
Established Houses; and
Blocks with Future Development Potential
3. Choose a Property Advisor Who Doesn't Get Paid To Sell Property
There are three words that dominate the real estate industry that no one ever wants to talk about.
Conflict of interest.
You see it when a real estate agent tells you that "you're a good shot to get this property" when they're just trying to drum up the best price for their vendor.
You see it when so-called property strategists and buyers agents recommend property from a specific developer or agency because they get a kickback.
And you see it when a property investment consultant is also actively engaged in selling property. They might be trying to find the best asset for you, but how can you know for sure when they also have a stake in selling properties? Are the properties that they're recommending to you also on their sales list, and how much does that really matter?
You shouldn't have to answer that question, and you don't have to. Avoid potential conflicts of interest completely by choosing an investment consultant who does not actively sell real estate and is 100% transparent with their fee structure and all the ways they are renumerated.
I'm not here to defend the seedy underbelly of the real estate industry. There is a dark side and there are conflicts of interest. But I can tell you with 100% certainty that Property Analytics does not actively engage in selling real estate. All the ways I make money are directly tied to generating wealth for my clients.
If I didn't already love my job, this alone would give me the motivation to acquire the best high-growth investments and profitable development sites for my clients.
I'd love to have a chat and outline the way I work for you and your financial future.
4. Find a Consultant Who Is Numbers-Focused Rather Than Sales-Focused
The relationship between a property investment consultant and their client should not be transactional. It should not end with the buying of property, but rather it should be future-focused and long-term.
What development or renovation opportunities should I pursue to increase market value? How does this property propel my long-term wealth creation goals, and how does acquiring this asset position me for acquiring more properties – and more wealth – in the future?
Your investment advisor should have answers to all these questions (and more). Every suburb they recommend and property they advocate for should be backed up by sound reasoning and quantifiable research.
Basically, you should be looking for a long-term relationship where every property decision is driven by numbers, trends, analyses, and insights that are the result of not just years of real-life experience, but solid and sought-after research.
And we're not talking about research provided by developers or real estate agencies to paint a pretty picture of their own work.
At Property Analytics, we're not just data-driven – we're powered by proprietary market research. In other words, all the numbers, trends, analyses and insights that we provide to you are independent, free from bias, and uniquely ours.
The market research that we undertake is so thorough and valuable that Financial Services and Real Estate professionals pay us for access to digestible data that helps us understand important market trends.
When you partner with our investment property consultants and buyers advocates in Melbourne, you get access to all that data and more, and it's all geared towards making the best investment decisions for you.
Other real estate professionals may be mired in conflicts of interest. But we take the only other way we make money and harness it to make the best decisions for our investment clients – conflict-free!
5. Search for An Investment Advisor Who Is Also a Buyers Agent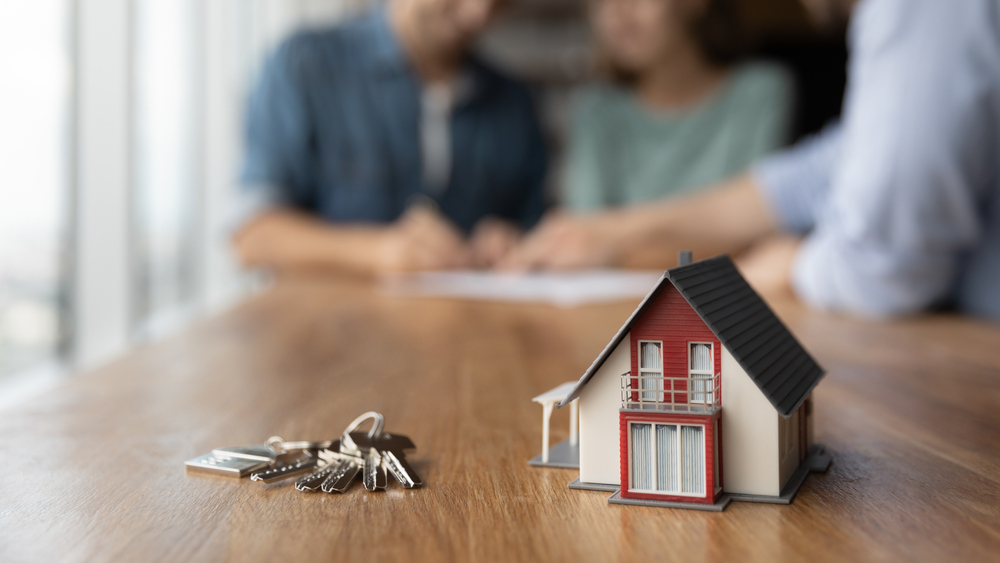 Do you want an investment advisor who is just going to advise you on which property you should buy, or do you want someone who's also going to make it happen?
Some property investment consultants will give you all of the information and none of the results. They either don't offer services to help you buy, or they offer buying services without being experts in the area. Others will offer their "expertise" through a free workshop or seminar, but free advice can quickly become very expensive if it's bad advice or you don't know what to do with it.
Some consultants will be part of a huge firm, and they'll pass you on to a buyers agent once their part is done. But wouldn't you rather have an end-to-end buying process where the same person handles everything?
At Property Analytics, we're not only investment consultants. We're also buyers agents in areas like Kew East, Thornbury, Preston, and Greater Melbourne.
You might have heard that buyers agents are nothing more than order followers, but we're different. We are consultants and advocates specifically for property developers and investors.
We don't just find the property we're ordered to. We help you discover exactly what type of property you need based on our proprietary market research and a deep understanding of your goals.
Only then do we start shortlisting real estate and conducting due diligence checks. This includes project feasibility studies for buyers who are considering development to supercharge their capital gains. We then take care of negotiations and bidding.
The whole process is often completed within 90 days, if not sooner. You have your new investment property and you've saved time, reduced stress, and minimised risk. If the plan is to develop, Property Analytics will also ensure everything is approved and in place so you're ready to build.
That's what you can do with a property investment consultant who is also a buyers agent. And then you can do it again and again.
6. Choose An Expert Who's Track Record Speaks for Itself
There's one thing that not even market research can tell you about a property investment consultant. Are they actually capable of producing the sort of results that you're looking for, and have they done it recently?
You want an advisor and advocate who is active in the market every day, with good reviews and happy clients that they can point you to in order to demonstrate their skills.
When you're looking for an advisor, always ask them about their last purchase.
I can tell you about my last purchase, and I'd be happy to share the stories of past Property Analytics clients (most of which are still active Property Analytics clients).
Here Are a Few Other Areas Where A Great Property Investment Advisor Should Be Able To Help You: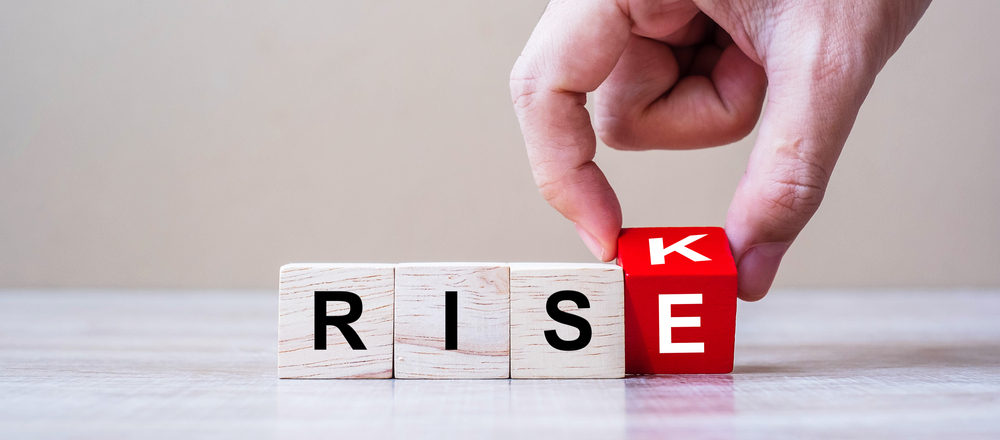 Professional advice on equity planning and cashflow management
Building your investment property portfolio (not just finding you one property)
Long-term risk management
Retirement planning and tax planning, as they pertain to property investment
Getting property development projects off the ground, from zoning constraints to dealing with the council to full project approval
All services related to buying your investment property or development block
Go to the Right Professional for Property Investment and Development Advice
When you go to a financial planner, they'll recommend an approved list of products, and they usually won't include real estate in their investment options. A property marketer will point you towards projects they have a vested interest in, a property management professional can take care of the day-to-day, and a real estate agent is in it for the vendor.
Brokers and accountants are both financial professionals, and family and friends are well-meaning, but none of the above is likely to have the specialist knowledge you need to meet your financial goals through real estate.
Of course, you can try going it alone. You might hit it big, or you might make a big mistake. Regardless of all this, maybe you just don't have the time to commit to trying to do it yourself.
My name is Andrew Stone, and as Director of Property Analytics, I'm the guy you will work with from the very start if you choose us for your investment and development needs.
We do it all – from tailored property investment advice to data-driven asset selection; thorough feasibility studies to expert negotiation, and all the prep work required for property development clients.
You can learn a bit about me and the team at Property Analytics here. But if you're a property investor or developer of any kind, at any stage in the journey, interested in rental income or capital growth or both, I encourage you to reach out for a chat.